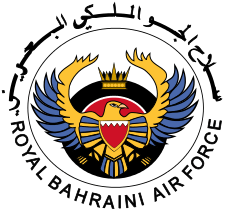 In the last promotion of our ATPL Integrated course, started on May the 16th, we were glad to welcome six new cadets coming from the Royal Bahraini Air Force (RBAF), pursuant to the agreement signed between Barcelona Flight School and the Bahraini authorities.
These cadets are already qualified Fighter pilots looking forward to getting their civil EASA license and type ratings to be able to crew the new Boeing 737 airplanes that RBAF has incorporated to its fleet.
The Royal Bahraini Air Force has chosen Barcelona Flight School to train their pilots due to the big fleet (42 airplanes), outstanding training and instructor quality, convenient location (20 minutes away from Barcelona city center, where students actually stay during their training) and good weather conditions that allow them to go really fast with their training.
Four more cadets will join us on the next class starting on September the 12th .
We wish all of them a good stay at Barcelona Flight School, and we are very proud they have trusted us for their training!