Barcelona Flight School rated as no.1 Aviation Training Centre in Spain
For a second year in a row, the AviationVoice website has named Barcelona Flight School as best Aviation Academy in Spain boasting a total score of 7.3, up from 7.0 six months ago, and way ahead of the next spanish Flight School in the ranking, that goes down the list with a 6.5 total score.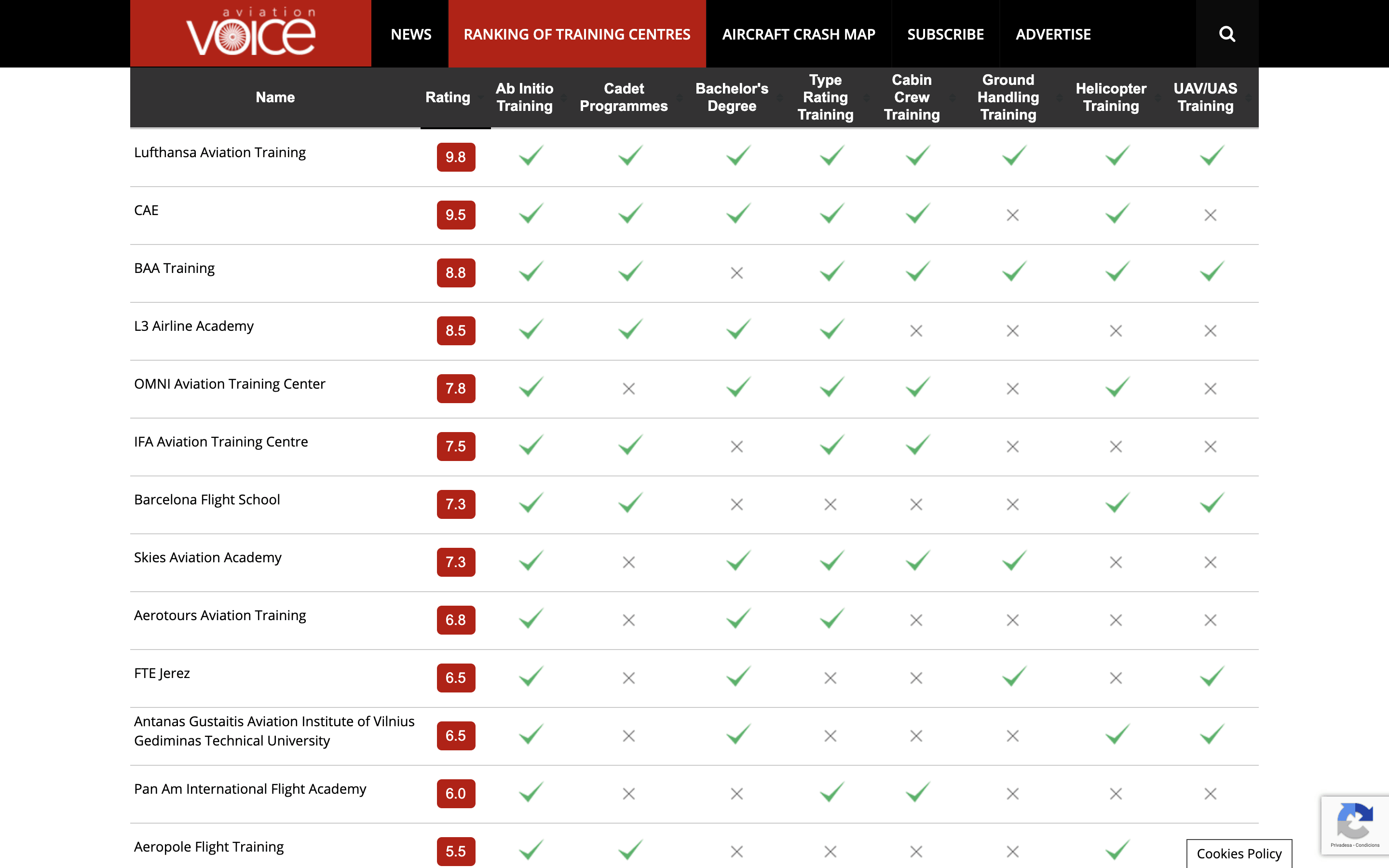 The ranking, published and maintained by the aviation publication, takes into account the large and wide fleet of Barcelona Flight School formed by more than 40 aircraft, its vastly enlarged facilities at Sabadell Airport, its new base recently opened at Lleida-Alguaire Airport, and its expert team of international Flight Instructors.
It is also noteworthy the position obtained at Worldwide level on this latest release, with BFS sporting an 11th position, just out of the Global Top10 by a slim margin.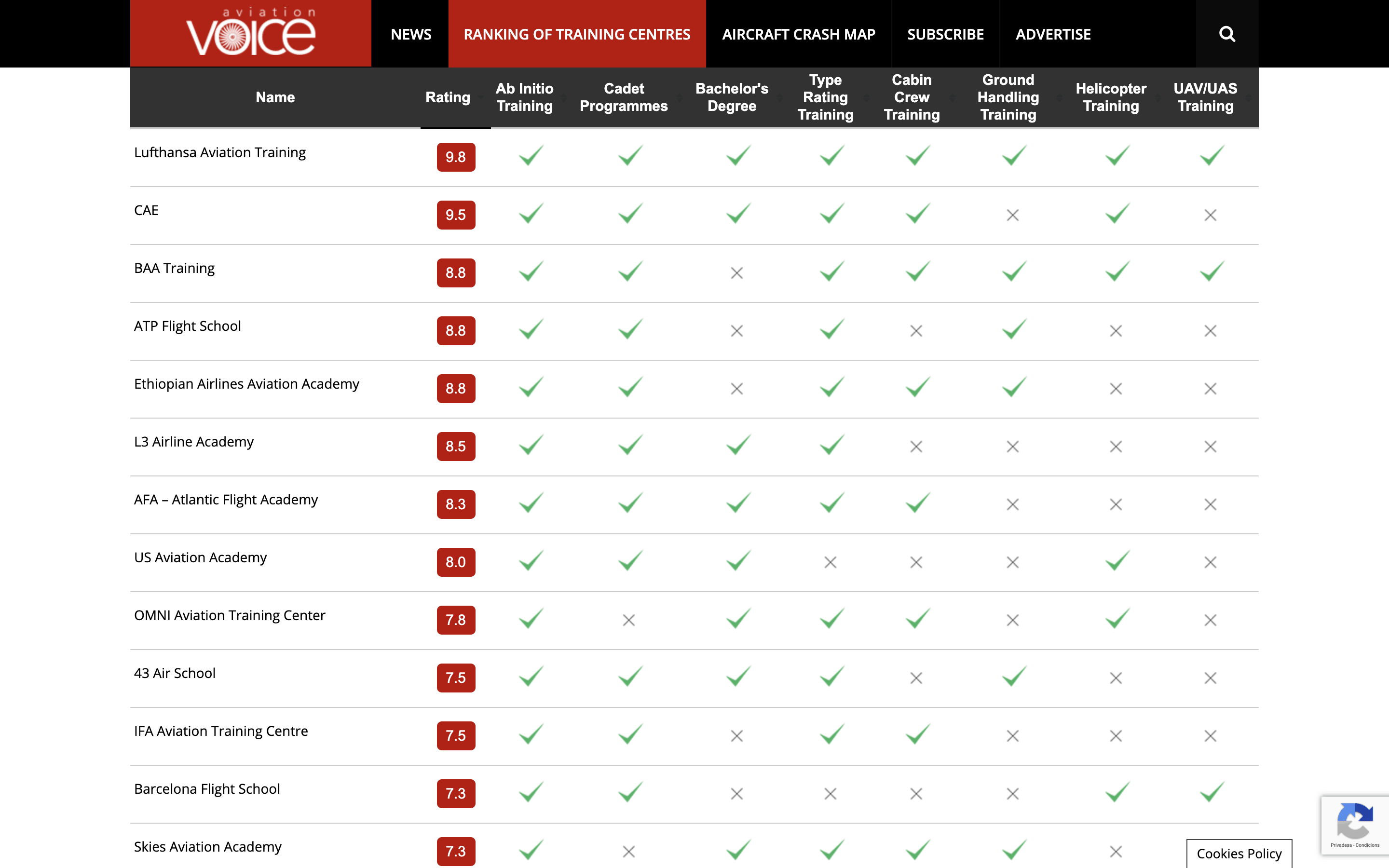 Barcelona Flight School is a leading Aviation Academy based in Barcelona, training pilots since 1953. With more than 250 students from more than 25 countries and more than 15.000 hours flown each year, it is your best choice for becoming an Airline Pilot in the south of Europe.
Source: AviationVoice.com